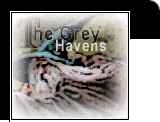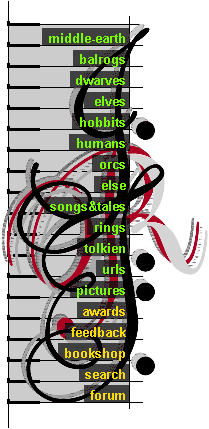 Bilbo's Song of Winter
When winter first begins to bite
and stones crack in the frosty night,
when pools are black and trees are bare,
'tis evil in the Wild to fare.




Songs and tales from J.R.R. Tolkien's work.



This site is maintained and copyrighted (c) 1996-2002, by Cirdan.
All rights reserved. Hosted by cro.net.