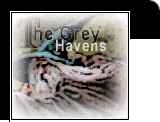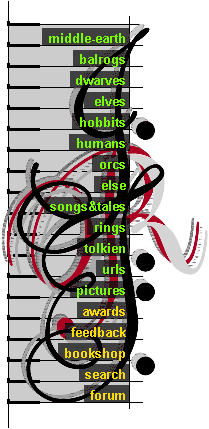 Merry Elven Song
Roll - roll - roll - roll,
roll - roll - rolling down the hole!
Heave ho! Splash plump!
Down they go, down they bump!




Songs and tales from J.R.R. Tolkien's work.



This site is maintained and copyrighted (c) 1996-2002, by Cirdan.
All rights reserved. Hosted by cro.net.