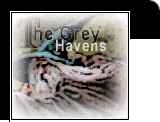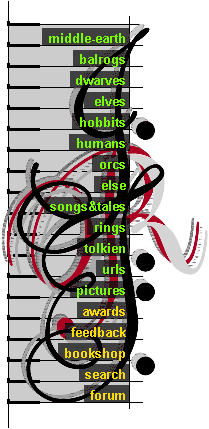 Song About Palantiri
Tall ships and tall kings
Three times three,
What brought they from the foundered land
Over the flowing sea?
Seven stars and seven stones
And one white tree.




Songs and tales from J.R.R. Tolkien's work.



This site is maintained and copyrighted (c) 1996-2002, by Cirdan.
All rights reserved. Hosted by cro.net.