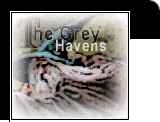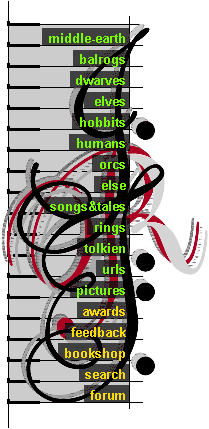 The Road Goes Ever On
Still round the corner there may wait
A new road or a secret gate,
And though I oft have passed them by,
A day will come at last when I
Shall take the hidden paths that run
West of the Moon, East of the Sun.




Songs and tales from J.R.R. Tolkien's work.



This site is maintained and copyrighted (c) 1996-2002, by Cirdan.
All rights reserved. Hosted by cro.net.