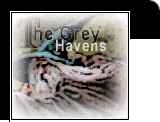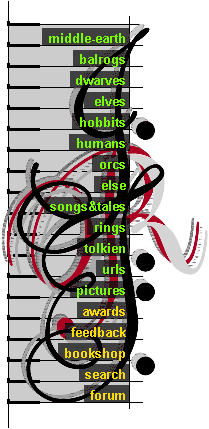 Praise the Halflings
Long live the Halflings! Praise them with great praise!
Cuio i Pheriain anann! Aglar'ni Pheriannath!
Praise them sith great praise, Frodo and Samwise!
Daur a Berhael, Conin en Annun! Eglerio!
Praise them!
Eglerio!
A laita te, laita te! Andave laituvalmet!
Praise them!
Cormacolindor, a laita tarienna!
Praise them! The ring-bearers, praise them with great praise!




Songs and tales from J.R.R. Tolkien's work.



This site is maintained and copyrighted (c) 1996-2002, by Cirdan.
All rights reserved. Hosted by cro.net.