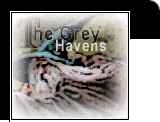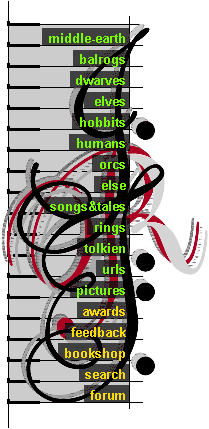 Boromir's Riddle
Seek for the Sword that was broken:
In Imladris it dwells;
There shall be counsels taken
Stronger than Morgul-spells.
There shall be shown a token
That Doom is near at hand,
For Isildur's Bane shall waken,
And the Halfling forth shall stand.




Songs and tales from J.R.R. Tolkien's work.



This site is maintained and copyrighted (c) 1996-2002, by Cirdan.
All rights reserved. Hosted by cro.net.